What prompted AirWits Insight?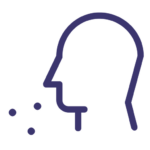 The pandemic has accelerated awareness of poor indoor air quality, more and more companies are now following suit.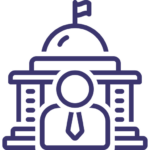 In developed and developing countries, we see an increase in governmental regulation with visibility of indoor air quality monitoring.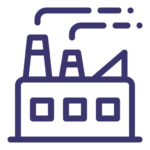 Increase in pollution levels has triggered the spread of disease like asthma, chronic obstructive pulmonary problems, and cardiovascular problems and more.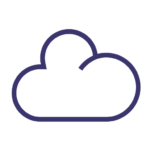 Public awareness increases demand in developing sensor networks and intelligent systems for monitoring the quality of air and water within indoor spaces.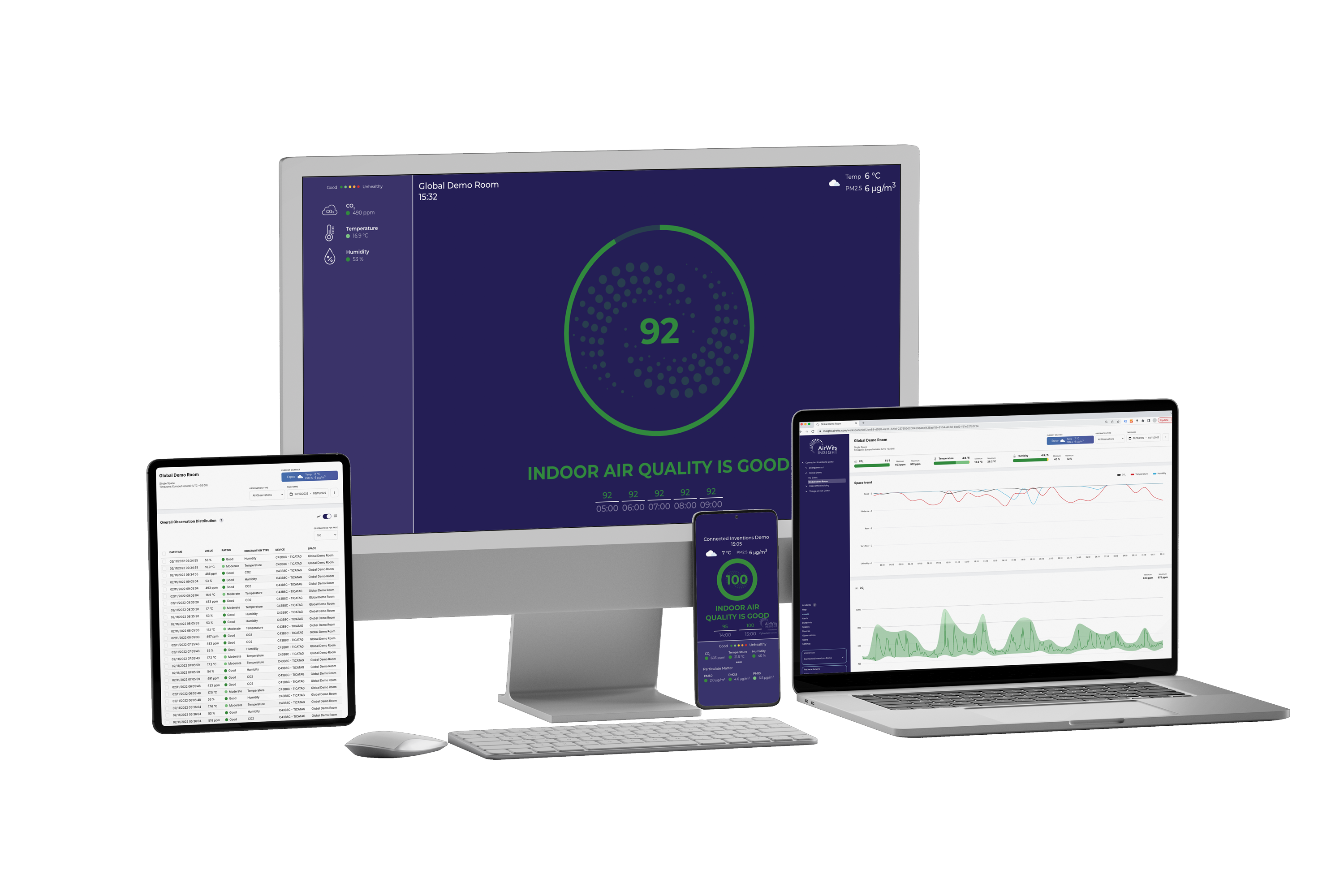 Via permalink, present your readings with confidence that you are ensuring not only the safety of your occupants, but also employing cost-saving strategies to key stakeholders.
AirWits Insight supports green building initiatives, coupled with our devices that are accredited with WELL, LEED, and RESET certifications.
From predetermined thresholds by experts from the World Health Organization to configuring values that meet your spacial requirements, you have the control from your own fingertips.
Adjust your data intervals and set triggers to your building management systems to maintain the right readings. Automation to your building management systems is also a possibility.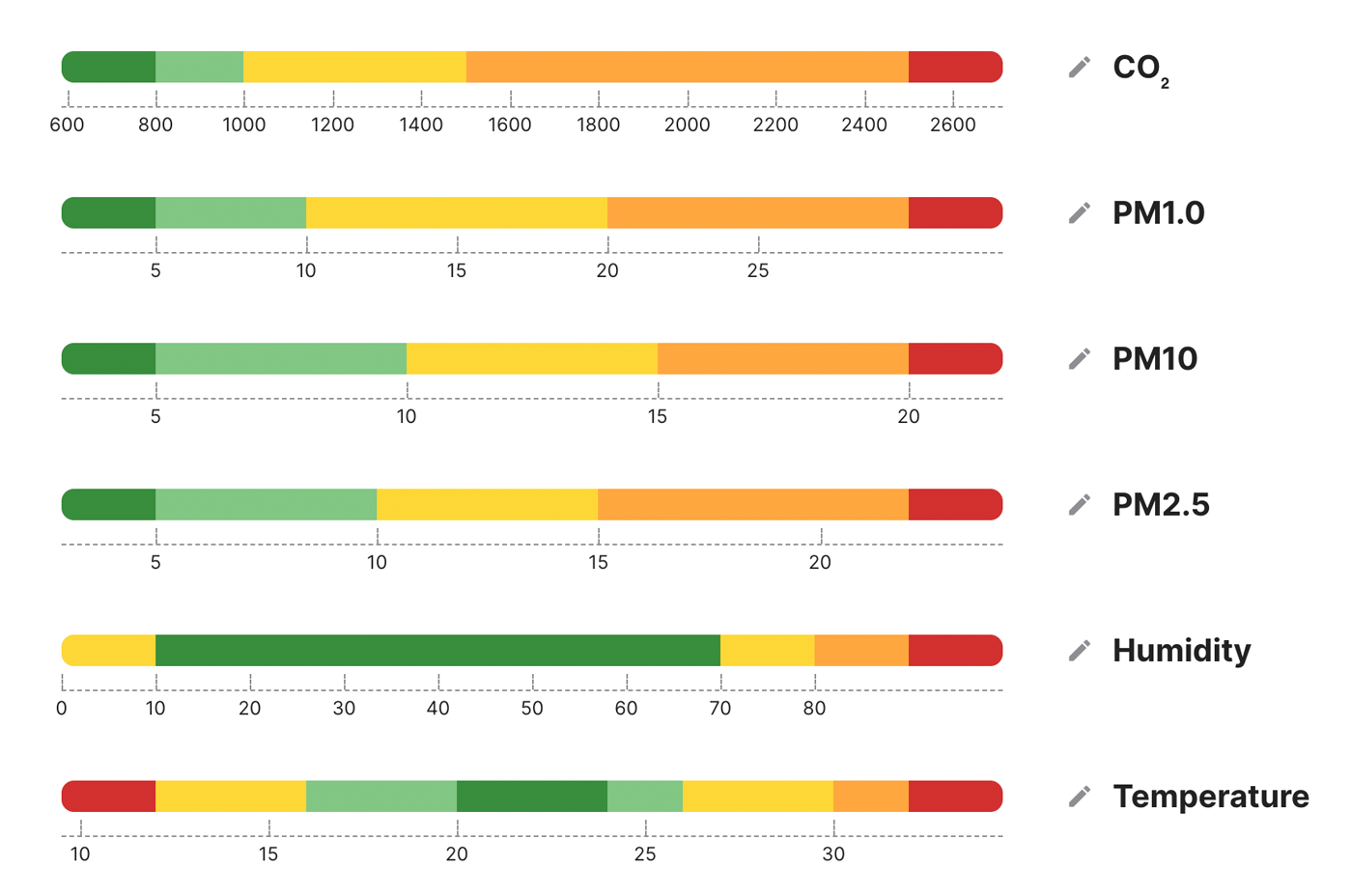 Our data enablers allow managers to analyse past and present readings to optimise indoor air environments thus promoting energy consumption savings. 
The coming energy crisis means higher costs for essential heating in buildings. Did you know that lowering your temperatures by 1°C you save 5% in annual central heating costs?
Indoor air

quality

a concern?
90%
We spend 90% of our lives within indoor spaces, such as schools, offices, homes, malls etc.
5x
Virus' spend up to 5 times faster in poor indoor air environments
3.8 million
3.8 million premature deaths occur annually from indoor air quality, according to the WHO.
5-10%
Lowering building temperatures by 1°C you save 5-10% in annual central heating costs.