Connected AirWits CO2
Connected AirWits CO2 on laadukkailla antureilla varustettu yhdistelmämittari, joka mittaa sisäilman hiilidioksidipitoisuutta, lämpötilaa ja suhteellista kosteutta. Laite mittaa arvot 30 minuutin välein ja lähettää ne Sigfox-verkon kautta internettiin mittaustulosten esitystä ja esimerkiksi hälytyksiä varten. Laitteen lähetysväliä voidaan säätää etänä.
The installation is an extremely simple procedure, and requires neither special tools nor configuration operation. Simple, maintenance-free, ultra low cost, powerful, and accurate – our solution for long-term indoor temperature and humidity made available.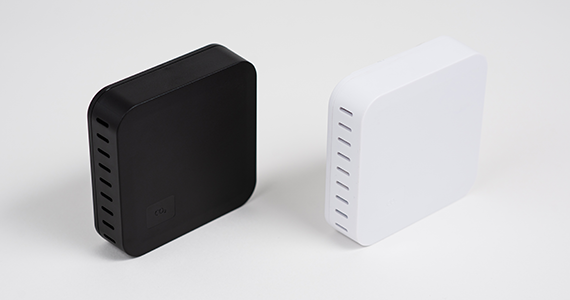 | | |
| --- | --- |
| Casing: | ABS plastic for indoor use |
| Koko: | 100 x 100 x 27 mm |
| Paino: | 186 g |
| Battery: | 3 x A 3,6 V |
| Battery lifetime: | Up to 5 years (30 min measurement interval) |
| Measurement interval: | 30 min (Configurable) |
| CO2 range: | 0 ... 5000 PPM |
| Temperature range: | -40 ... 60 °C |
| Kosteusalue: | 0 ... 95% |
| Accuracy: | ±50 PPM or three percent of the reading in +25°C /±0.2 °C (between 0 ... 60°C) / ±2 % (between 10 ... 95%) |
| Connectivity: | Sigfox 868 / 902 / 928 MHz |
| Operating zone: | Sigfox RCZ1 / RCZ2 / RCZ4 / RCZ7 |
| Certifications: | CE, FCC, Sigfox Class 0U |
| Warranty: | 1 year |
| Product code: | CICO2-3005-R3 (RCZ1) / CICO2-3205-R4 (RCZ2) / CICO2-3405-R3 (RCZ4) / CICO2-3705-R4 (RCZ7) |
For more details or inquires, please fill in the form below: