Connected AirWits CO2
Connected AirWits CO2 is a Carbon Dioxide (CO2), temperature and humidity monitoring device for real and accurate indoor air quality monitoring. By default, our device measures and sends the readings every 30 minutes (configurable to more or less frequent) giving it an ultra long life time of up to 10 years without the support of an electrical supply. Furthermore, the device utilises a global 0G IoT-network connectivity for data transmission, enabling a very low lifetime cost with increased security, and reliability.
AirWits CO2's installation is an extremely simple procedure, and requires neither special tools nor complicated configuration operation. It is maintenance-free, promoting ultra-low lifetime costs, and savings on energy expenditure – the perfect solution for long-term indoor air quality monitoring.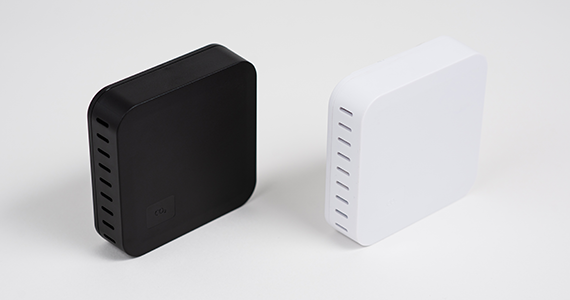 | | |
| --- | --- |
| Casing: | ABS plastic for indoor use |
| Size: | 100 x 100 x 27 mm |
| Weight: | 186 g |
| Battery: | 3 x A 3,6 V |
| Battery lifetime: | Up to 10 years (30 min measurement interval) |
| Measurement interval: | 30 min (Configurable) |
| CO2 range: | 0 ... 5000 PPM |
| Temperature range: | -40 ... 60 °C |
| Humidity range: | 0 ... 95% |
| Accuracy: | ±50 PPM or three percent of the reading in +25°C /±0.2 °C (between 0 ... 60°C) / ±2 % (between 10 ... 95%) |
| Connectivity: | Sigfox 868 / 902 / 928 MHz |
| Operating zone: | Sigfox RCZ1 / RCZ2 / RCZ4 / RCZ7 |
| Certifications: | CE, FCC, Sigfox Class 0U |
| Warranty: | 1 year |
| Product code: | CICO2-3005-R3 (RCZ1) / CICO2-3205-R4 (RCZ2) / CICO2-3405-R3 (RCZ4) / CICO2-3705-R4 (RCZ7) |
For more details or inquires, please fill in the form below: