Connected AirWits CO2
Connected AirWits CO2 is a connected carbon dioxide (CO2), temperature and humidity metering device for real and accurate air quality monitoring. By default, our plug-and-play device measures and sends the temperature and humidity data once every 30 minutes giving it an ultra long life minimum of 5 years. Data transmissions frequency is configurable for an extended battery life, and can go up to 10 years without any electrical supply. Furthermore, the device uses a worldwide 0G IoT-network connectivity for data transmission, enabling very low lifetime cost, security and reliability.
The installation is an extremely simple procedure, and requires neither special tools nor configuration operation. Simple, maintenance-free, ultra low cost, powerful, and accurate – our solution for long-term indoor temperature and humidity made available.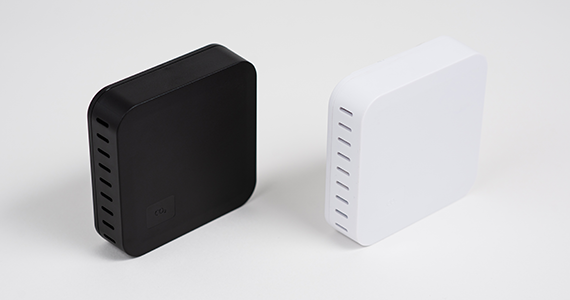 | | |
| --- | --- |
| Casing: | ABS plastic for indoor use |
| Size: | 100 x 100 x 27 mm |
| Weight: | 186 g |
| Battery: | 3 x A 3,6 V |
| Battery lifetime: | Up to 5 years (30 min measurement interval) |
| Measurement interval: | 30 min (Configurable) |
| CO2 range: | 0 ... 5000 PPM |
| Temperature range: | -40 ... 60 °C |
| Humidity range: | 0 ... 95% |
| Accuracy: | ±50 PPM or three percent of the reading in +25°C /±0.2 °C (between 0 ... 60°C) / ±2 % (between 10 ... 95%) |
| Connectivity: | Sigfox 868 / 902 / 928 MHz |
| Operating zone: | Sigfox RCZ1 / RCZ2 / RCZ4 / RCZ7 |
| Certifications: | CE, FCC, Sigfox Class 0U |
| Warranty: | 1 year |
| Product code: | CICO2-3005-R3 (RCZ1) / CICO2-3205-R4 (RCZ2) / CICO2-3405-R3 (RCZ4) / CICO2-3705-R4 (RCZ7) |
For more details or inquires, please fill in the form below: