It cannot be mentioned enough that indoor air quality and Carbon Dioxide (CO2) monitoring has become the popular topic of conversation. One of the biggest hit industries, if not the biggest, remains the Hotels, Restaurants, and Catering sector. It is long evident that Covid-19 is airborne and can be caught from large enough particle matters floating in the air, by latching themselves on. The unpredictability of the virus' spread and nature has forced restaurants and caterers to take extra preventive measures in ensuring safety for both customers and employees. In Finland, very few restaurants have taken further actions than standard pandemic protocols.
In this case we will go through how a Finland-based restaurant, Ravintola Fat Lizard, have successfully ran a pilot project in monitoring CO2 levels in their attempt to mitigate risk for anyone who chooses to dine in their restaurant and bar.
Ravintola Fat Lizard
Ravintola Fat Lizard is a restaurant and bar located in "3 equally sexy locations": Helsinki, Otaniemi, and Herttoniemi. Not only do they serve top quality meals, they also have their own brewery, penthouse saunas, penthouse rooms, and DIY (Do-it-yourself) ingredients to purchase in their restaurants. The atmosphere inside is very modern-like, cosy, and is fit for multipurpose occasions.
Property manager's YLVA
Property managers Ylva, is owned by the Student Union of the University of Helsinki and our profits are used to promote student activities. Perseverance, sustainability, and dynamism make up their values. Through Caverion Suomi Oy, they maintain the Kaivopiha property with monitoring of conditions and operations 24/7. Thorough property maintenance is executed twice a year, which includes replacements of the ventilation filters. In addition, Ylva uses Genano's air purifiers in the premises, and hand sanitisers are available by the main entrances and within corridors.
What we're measuring
A CO2 molecule is 0.33nm in diameter, but the entire molecule (from centre of O to the other is 232pm). Outdoor air often contains approximately 400ppm (Particles per million), the generation of CO2 comes from human breathe, and not many other sources, therefore monitoring CO2 will often times serve as a good indicator for the quality of the air within a certain amount of space. An indoor CO2 level of 800-1000ppm often indicates poor indoor air quality, and usually many of us should start feeling the effects of thick, poor, air. Should the levels exceed 1000ppm, consider it increasingly worrisome, and immediate action should be taken. We can confirm these thresholds have been thoroughly researched, and are to be followed.
– Tarkoituksena oli näyttää henkilökunnalle ja asiakkaille, että sisäilman laadun seuranta on mahdollista. Connected Inventionsin ystävillämme on juuri samat kestävät IoT-ratkaisut CO2-seurantaan, mitä etsimme. Se on hyvin yksinkertaista, it-frastruktiota ei tarvita, pari minuuttia ja tiedot alkavat virrata. Jopa ilman Covid-19:ää on tärkeää, että ravintolat toimivat yhdessä." – Viljo Laine, Perustaja, Ravintola Fat Lizard
Pilot Project
Ravintola Fat Lizard are solidifying their customer & employee ensured safety by monitoring levels of CO2 using Connected Finland Oy's IoT devices: Connected AirWits CO2. A total of 4 devices have been strategically placed throughout the restaurant, and have been through the entirety of the pilot for 4 months. Through a custom dashboard, Fat Lizard staff members monitor in real-time the levels of ppm. The dashboard sits right by the counter and is available to incoming customers.
The main challenge for Fat Lizard was finding a solution that is able to measure the quality of their indoor air, an element that's not visible to the naked eye. Not only that, the pandemic's spike in outbreaks poses a sense of unpredictability and often forces restaurants to unfairly close down.
The solution serves as a counter proposal for regulators on nation-wide pandemic restrictions on the need for restaurants to temporarily close down. Given that restaurants have kitchens to store and cook food, it is vitally important for safety measures to already be in place, making them different compared to bars and nightclubs. A lot may argue that restaurants are unfairly paying the price. Apart from monitoring CO2 levels, Ravintola Fat Lizard already follow standard pandemic protocol, as required by Ylva, their property managers and THL, The Finnish Institute of health an wealth. In short, it is a viable solution for many others to follow suit, and tangibly provide safety within their space.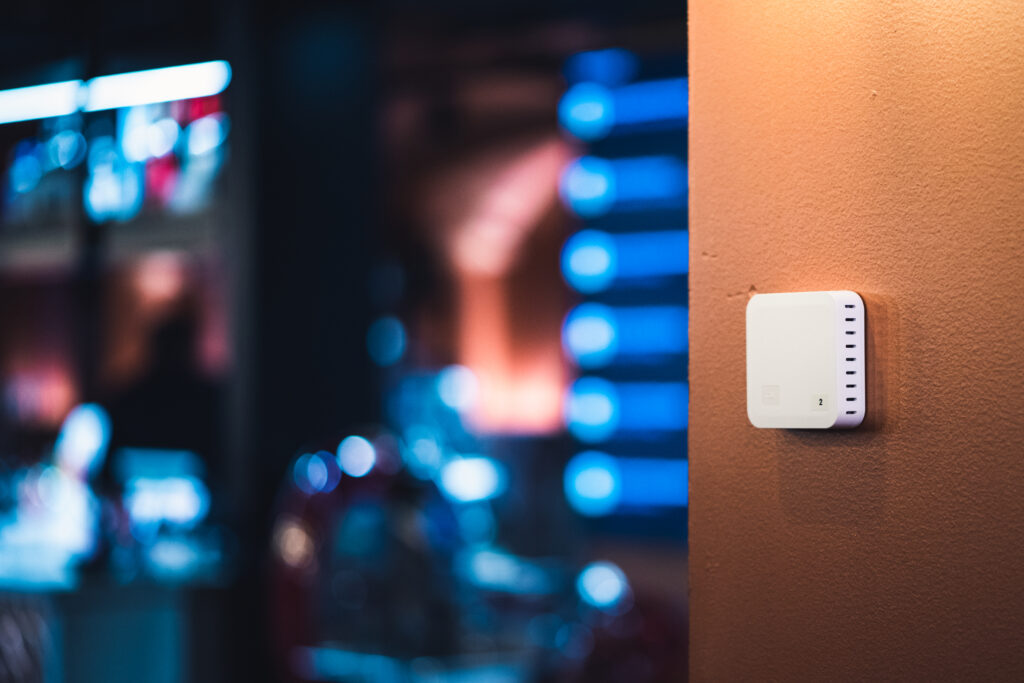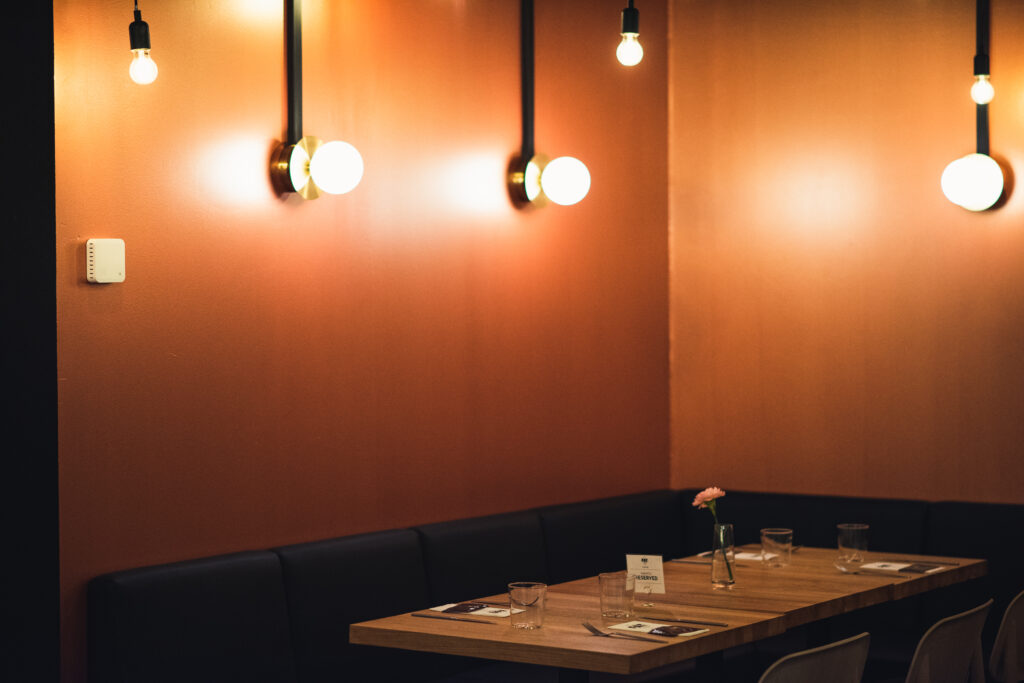 While the future of the pandemic may not be so certain, one thing that should remain is our ability to monitor the air we breathe in and out, and the need to iterate good air ventilation. During the 4-month pilot, there hasn't been a serious outbreak of high levels of CO2. However, there are always peak time at restaurants, and Ravintola Fat Lizard is no stranger to that. Regardless, they were able to act swiftly in refreshing air ventilation when levels reached higher than normal times. An easy-to-use, sustainable, and ultra-long-lasting IoT device can only benefit the restaurant's reputation by ensuring there are preventive measures in place.
Connected Finland
Connected Finland was founded in October 2015 by three old colleagues Markku, Marko, and Tom, with the trio having collected over 50 years of experience in telecommunications collectively. Using Sigfox technology, Connected Finland provides an affordable, energy-efficient and simple network for sensors and devices that make up the Internet of Things. Our network's population coverage of Finland and Estonia are 85% and 69% respectively as of 2021, and we offer devices, project specifics, and an IoT-platform with sub-brand Connected Inventions for the whole ecosystem throughout the world.